LATEST NEWS
ISSP UL researcher participates in the 32nd topical meeting of the International Society of Electrochemistry
June 27, 2022
ISSP UL leading researcher from the Laboratory of Materials for Energy Harvesting and Storage Dr. phys. Gints Kucinskis participated in the 32nd Topical Meeting of the International Society of Electrochemistry (ISE), which took place at KTH in Stockholm, Sweden, from June 19 till June 22. The topic of the conference was Experimental and Modelling tools for Electrochemical Energy Devices.
UPCOMING EVENT
The joint FM&NT-NIBS 2022 conference and summer school in Riga
July 4-6, 2022
The joint FM&NT-NIBS 2022 (Functional Materials and Nanotechnologies (FM&NT) and Nanotechnology and Innovation in the Baltic Sea region (NIBS)) conference will be held in Riga. The conference is organized by the University of Latvia (UL) and the Institute of Solid State Physics, University of Latvia (ISSP UL) with the support of the CAMART2 project.


Feel free to contact us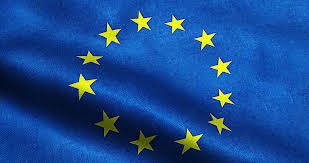 Project CAMART² has received funding from the Horizon 2020 framework programme h2020-widespread-01-2016-2017-teamingphase2 under grant agreement no. 739508